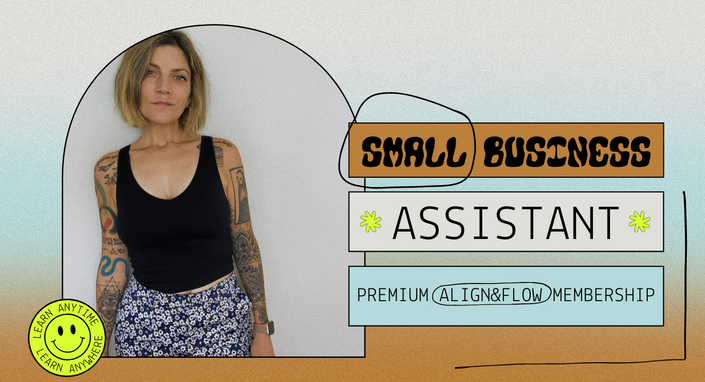 The Small Business Assistant Premium Membership
Start, grow and manage your business seamlessly with the Align&Flow Membership Learning Center and Small Business Assistant Resource Center!
Enroll in Course
Running out of hands to juggle all of your responsibilities as a business owner?!
BUMP UP YOUR MEMBERSHIP TO VIP STATUS WITH THE SMALL BUSINESS ASSISTANT!
The Small Business Assistant is a VIP tier in conjunction to the Align+Flow Membership and acts as your own personal assistant, supporting you with managing your small business musts!
Meet Your New Business Assistant
The Small Business Assistant is a VIP Membership tier that gives you access to all of the Align+Flow Membership resources mentioned above PLUS additional materials that will take a lot of the workload that comes with running an online business off your shoulders! The Small Business Assistant VIP tier gives you access to templates, tools and guides that will make your entrepreneurial journey a heck of a lot more streamlined!
Let's face it, you have plenty of responsibilities as a business owner. Let us support you not only by providing you with education that will help you start, grow and sustain your business, but also help you with your small business musts like content creation, marketing, service development, and business management.
Bonus Materials You Receive as a VIP Member:
EACH QUARTER OF THE YEAR, A NEW SMALL BUSINESS ASSISTANT PACKET RELEASES THAT CONTAINS TEMPLATES, TOOLS AND GUIDES TO SUPPORT YOU WITH YOUR CONTENT MARKETING, SERVICE DEVELOPMENT, AND BUSINESS MANAGEMENT.

Within the Small Business Assistant Packets, you will find a content marketing templates kit (For Canva), a service development kit, a business management kit, and a Quarterly Trends + Strategies Guidebook. The items within the Small Business Assistant are designed to save you time on business development and management tasks that tend to require us to exert a lot of energy to produce! We are here to help you simplify the tasks that are necessary to take in order to grow and sustain your business by providing you with materials that will help you more efficiently manage your business.


A glimpse into what's inside your quarterly Small Business Assistant packets:
A Content Marketing Graphics Kit: Are you spending far too much time creating content in your business or feel like you waste a lot of energy constantly managing your social media accounts? If so, we've got you covered! Your quarterly content marketing templates will help you reclaim your time and energy that you've been spending designing content by providing you with a wide array of varying types of content templates that you can modify to fit your personal brand and style. These templates are designed to be used on Canva and come in a wide array of sizes, styles, and types of content marketing to fit any business.
A Service Development Kit: Want to enhance and up level your service experience? Well you're in luck! Your service development kit contains templates and guides that will help you provide an exceptional experience to your clients and customers! Within this kit you will have access to things like slide deck and workbook templates (Customizable in Canva), Website guides and templates, and other materials that will take the guesswork out of creating beautiful materials for your community to access.
A Business Management Kit: Want to step up your CEO game?! Your Business Management Kit will help you do just that! This kit provides you with tools, spreadsheets and materials that will help you manage all departments of your business. Gain access to items that will support you with your financial department, project development, launch planning, business management, streamlining, scaling, and more!
As if that all was not enough incentive… Let's take a look at the additional perks of being a VIP member!
• The Small Business Assistant can help you to save time so you can stay more in your zone of genius and do the stuff you LOVE to do!
• The Small Business Assistant has the potential of saving you money if you are already spending cash by purchasing content templates, service templates, or business management templates.
• The Small Business Assistant can help you to take the guesswork and stress out of content creation, marketing, service development, and business management.
• The Small Business Assistant can help you to become more organized and streamlined in your business, alleviating overwhelm and burn out!
• The Small Business Assistant can act as virtual assistant support for business owners not currently outsourcing or building a team (money saver here, too!)
As a member of the Small Business Assistant VIP Tier, you also reap all the benefits of being an Align+Flow Member, including being able to attend our monthly masterminds, live lectures, and accessing the Member Resource Center of Education! Note: You will NOT have access to all packets upon joining. Only 1 packet is released to you a quarter.
Your Instructor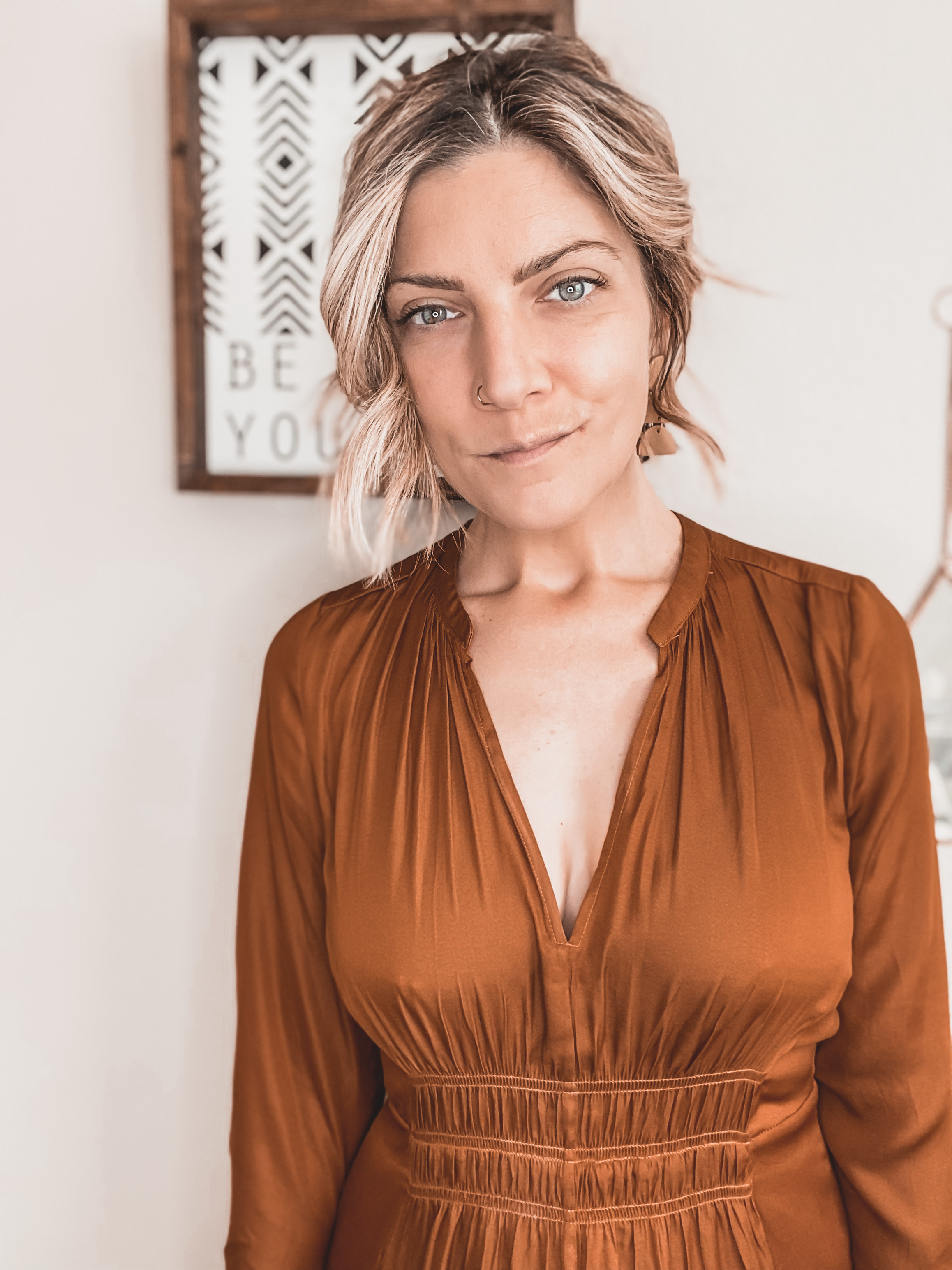 I'm a mentor, educator and creative passionate about the topics of conscious business and sustainable development. I help individuals start, grow, scale and sustain their creative ideas by specializing in strategic planning and systems thinking, branding, marketing, service development and delivery, and project management.
A different world requires a different strategy. Our mission is simple: To support social entrepreneurs and innovators in launching and growing a meaningful business that contributes to sustainable social, environmental and economic impact. We educate, advise, and assist people in developing sustainable business practices that are responsible and conscientious. By empowering people to do work that benefits the whole world, we can contribute to creating long term abundance for businesses, people and the planet.
To learn more about Natalie Brite and her work, visit www.nataliebrite.com
Frequently Asked Questions
How long do I have access to the membership materials?
You will receive access to all Align+Flow Membership curriculum upon registering - including all new content that drops quarterly. You get access to 1 Small Business Assistant PACKET a quarter. A new small business assistant packet with resources, tools, and materials will drop to you each quarter. Once you have access to the content, it stays accessible for as long as you are a member!
Are there contracts?
There are no contracts for subscriptions to the membership or small business assistant. You can cancel or enroll at any time!
What is the refund policy?
Natalie Brite Co offers a 0 refund policy unless there are special circumstances. Teachable offers a 30 day money back refund policy.
Course Curriculum
WELCOME TO THE SMALL BUSINESS ASSISTANT: START HERE
Available in days
days after you enroll
QUARTERLY CONSCIOUS BUSINESS GUIDES
Available in days
days after you enroll
Q4 CONTENT MARKETING PACKET: Access your Q4 Graphic Templates!
Available in days
days after you enroll
There are 3 options available for enrollment into the Small Business Assistant.

Get all the benefits of being an Align+Flow Member plus all the perks of being a part of the Small Business Assistant tier, which will ultimately set you up with teaching materials that will help you develop and grow your conscious business paired with business tools that will make your journey with managing your business a heck of a lot easier!
Choose the option that best supports you to begin your Small Business Assistant Journey below!
Have a question about the Align+Flow Membership or Small Business Assistant VIP option?
Just reach out!
In peace and abundance,
Natalie Brite
Courses Included with Purchase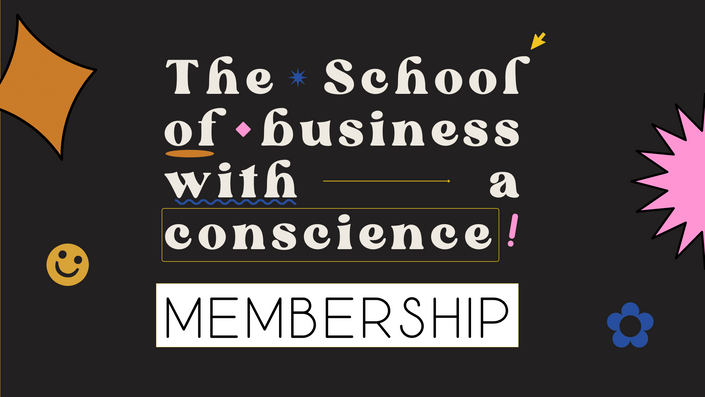 The School of Business with a Conscience Membership
Develop an impactful business, projects or world changing ideas in a conscientious way!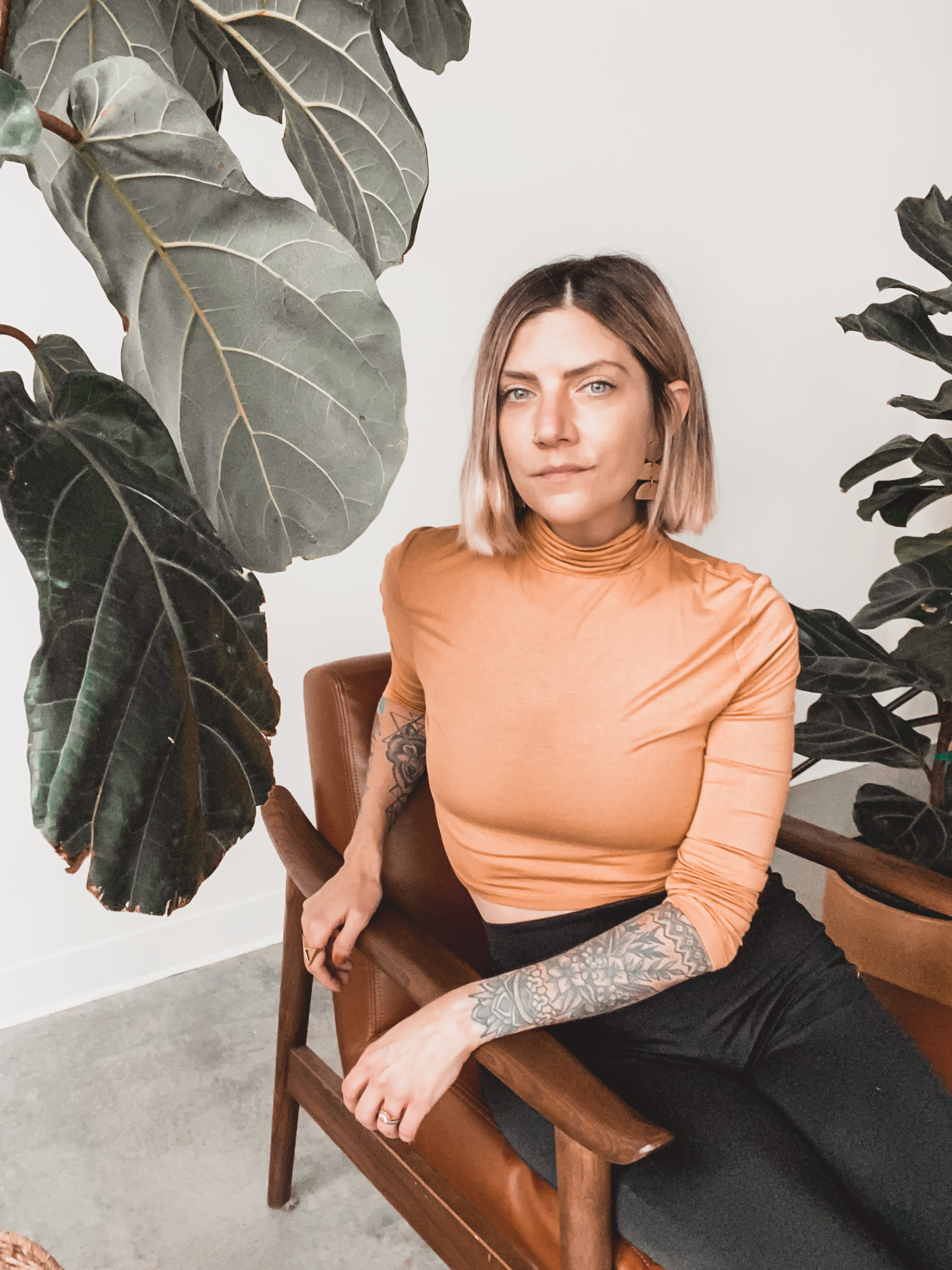 Original Price: $0